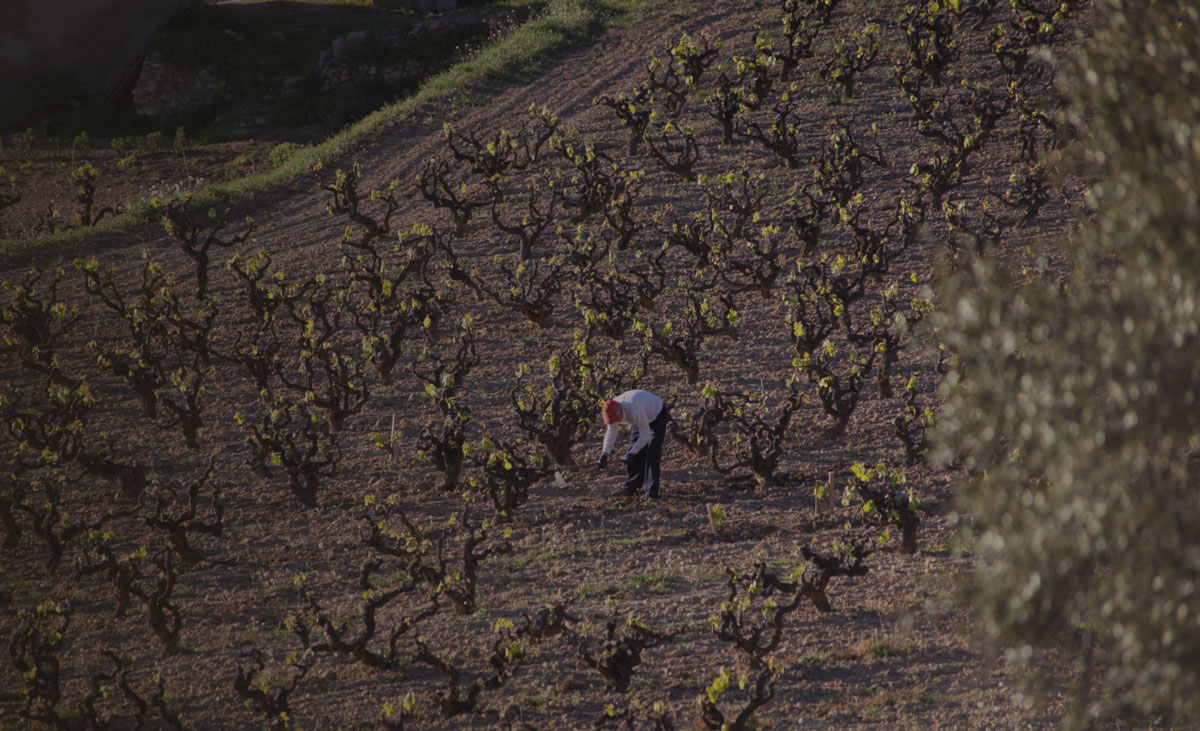 Our values
The Catalan wine sector responds to many of the sustainable development goals through its values and actions.
Sustainable Development Goals
3
Good health
and well-being
6
Clean water
and sanitation
7
Affordable and
clean energy
8
Decent work and economic growth
9
Industry, innovation and infrastructure
12
Responsible consumption
and production
13
Climate
action
15
Life on land
17
Partnerships
for the goals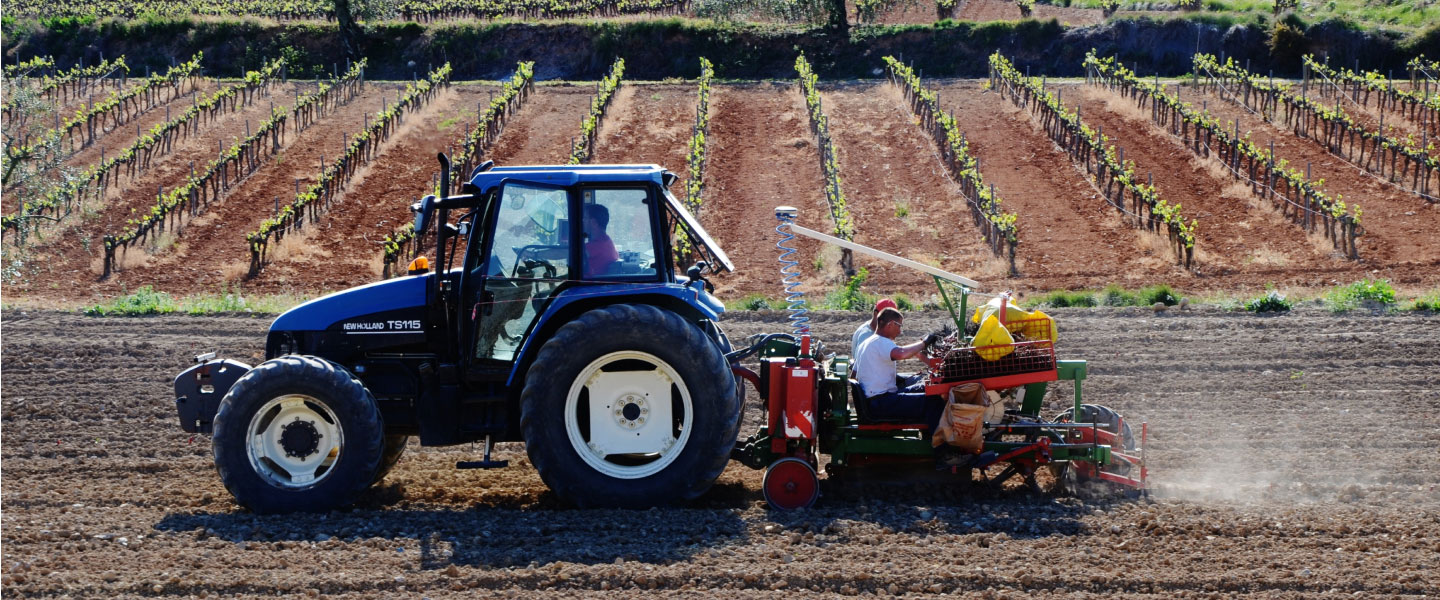 Viticulture and organic wines
51.2% of Catalonia's vineyards are already managed organically, positioning Catalonia as a global leader in organic farming. This is reported in the 2022 report on the country's agricultural production, which also notes that vine cultivation is the most developed organic crop in the region.
Native grape varieties
Each region has grape varieties that best adapt to its characteristics, with some unique to Catalonia, such as Xarel·lo in Penedès.
s.
Regenerative viticulture
Regenerative viticulture aims to restore life to soils by mimicking nature. The more biodiversity found in soil, the better its capacity to capture atmospheric CO2 and improve the quality of the vine and grapes produced. This helps combat climate change while contributing to the quality enhancement of wines produced in these vineyards.
Social sustainability
Both the care for vines and the labor-intensive winemaking process require significant human intervention, making it a significant job creator. Moreover, vineyards are often established in arid areas where few other crops can thrive. These factors generate almost nonexistent synergies in other crops, highlighting the values, tradition, and importance of the wine sector in Catalonia. Regarding Catalonia's GDP representation, the wine sector contributes almost 2% of the total, maintaining and generating approximately 2% of full-time equivalent jobs. This translates to over 61,300 total workers, including direct, indirect, and induced effects.
Quality
Catalan wine's commitment to quality is a product of a tradition linked to the highest standards, certified by the most demanding quality seals. The 12 designations of origin, along with the Qualified State Wines, certified by external agents, guarantee the highest quality.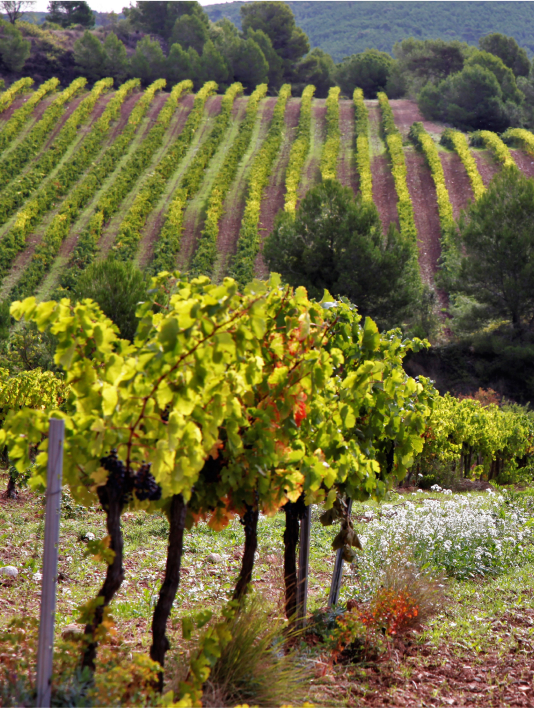 Diversity
Geographical
In Catalonia, vineyards are cultivated from sea level up to 1,700 meters in altitude. The 12 Catalan denominations of origin are a guarantee that allows consumers access to different expressions of a diverse territory in terms of grape varieties, soils, and tradition.
Varietal
With 31 authorized white grape varieties and 28 black ones, Catalonia hosts traditional Mediterranean varieties like Garnacha alongside varieties closely tied to the region, such as Xarel·lo and Trepat. Nonetheless, Catalan wineries continue to explore varietal diversity by reviving endangered grape varieties, adding increasing uniqueness to Catalan wines (varieties list – INCAVI).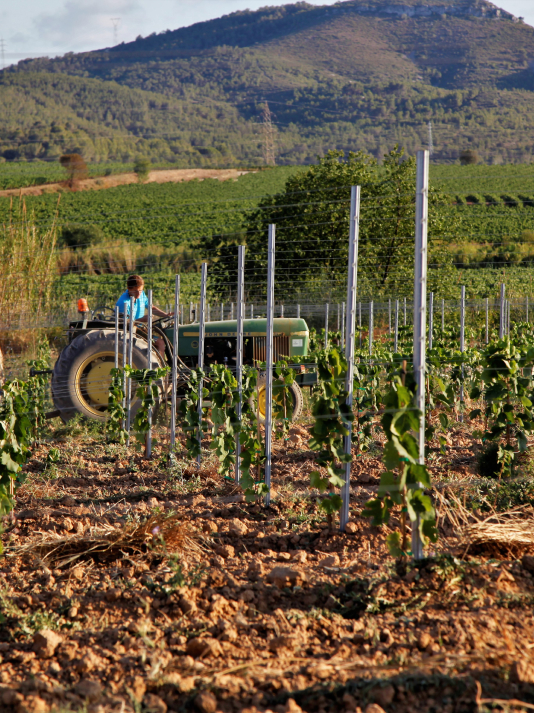 Varietats de raïm
Macabeu, Xarel·lo, Parellada, Garnatxa Blanca, Moscatell
AUTHORISED WHITE VARIETIES
Garnatxa negra, Carinyena, Trepat, Sumoll, Garnatxa Peluda
AUTHORISED RED VARIETIES